Doe Demure's professional dance hula hoops are larger and heavier than children's toy hoops (which makes them much easier to use believe it or not!). Doe only uses the best quality tapes for decorating hoops and each one is lovingly handmade. As an experienced dancer and teacher, Doe knows what you need from your hoop in order to pull off those tricks- or have fun trying! Choose from Doe Demure's beautiful, carefully selected hoops below. Adult and children sizes available.
Hoops are available for local collection from Skytribe Studio in Leicester city centre, or can be sent by courier.
Beautiful Azure blue glitter tape with teal matte grip tape.
Sparkly Fuschia pink glitter tape with contrasting teal matte grip tape.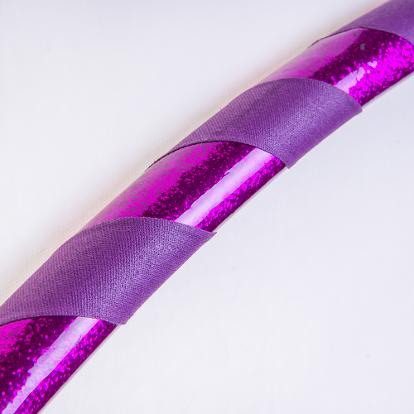 Sparkly Fuschia pink glitter tape with purple matte grip tape.
Glittering black tape with black matte grip tape.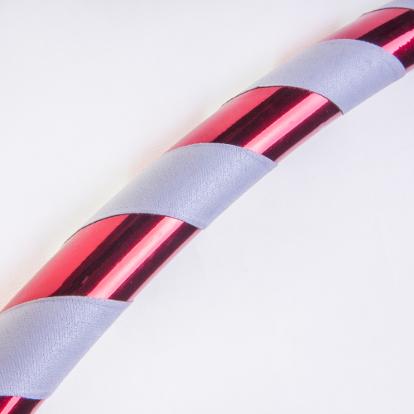 Two Colour grip tape hoops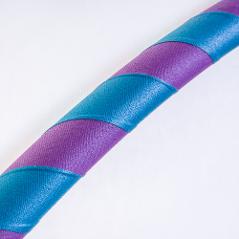 These hoops are pretty and practical. They're just as high quality as the rest and come in Doe's two favourite matte colour tapes- contrasting Teal and Purple- or now available in black and white.
Metallic red tape with white matte grip tape.
Hoop Sizes
40"- Standard adult size. Perfect for beginners.
38"- Great for children and adults wanting a more challenging hoop.
36"- For more advanced hoopers wanting a faster hoop
*size refers to the diameter of the hoop. Sizes are approximate and may vary slightly
Contact us to make an order