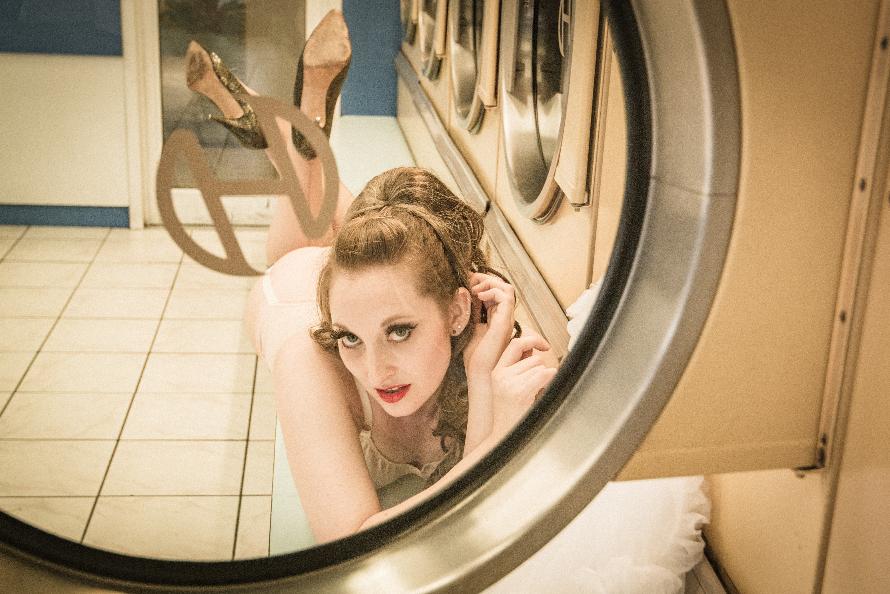 A cabaret chameleon, Doe Demure began her professional dance career almost 10 years ago as an oriental belly dancer performing for weddings, corporate events and restaurants. She has since performed extensively as a burlesque showgirl, hula hoop dancer, fire performer and as part of Chaines' Moulin Rouge, Vegas showgirl, Cancan, Bollywood, Hawaiian hula and belly dance troupes. Although still a working oriental belly dancer, Doe Demure is also known for her dramatic fusion belly dance style, from gothic or contemporary tribal fusion and glamorous vintage belly dance reminiscent of the golden era of belly dance.
An esteemed burlesque, belly dance and hula hoop instructor, Doe has created choreographies for Bijoux Burlesque for their instructors to teach in classes UK wide and has written articles published in NADA (National Arabic Dance Association) magazine. Based at her Skytribe dance studio in Leicester, Doe Demure is choreographer to established dance troupes Chicas Locas Burlesque and Skytribe Tribal Fusion.
Doe Demure's performance experience includes fire hula hoop at the Miss Great Britain finals, a solo show as an opening act for American rock band 'The Eels' and internationally at the yearly UKHG Banyoles, Spain (2015-2018). She has performed for music videos, modelled for vintage and burlesque themed photoshoots and catwalks, and has travelled all over performing in cabaret shows and teaching workshops at festivals and retreats. Doe Demure has also run shows for many events including Americana International, Swingamajig, Strawberry Fields Festival and has been running the cabaret show for Barefoot Festival in their Big Top circus tent since 2016.
Doe Demure keeps her dancing current by taking regular modern jazz and commercial dance classes, and by attending as many specialist dance workshops as she can fit in on her travels. She is known for her musicality, freedom of movement and ability to create a magical atmosphere on any stage. She is a versatile performer with a passion for collaboration and a willingness to share.