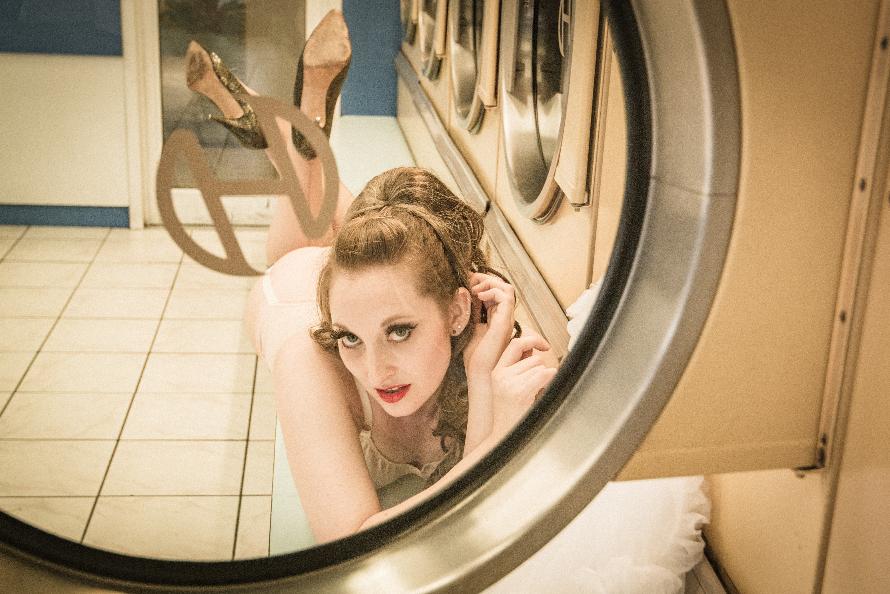 Performer, instructor, events organiser and Skytribe Dance Studio owner, Doe Demure is as passionate about the arts as she is about her business. Doe specialises in burlesque, belly dance (Tribal Fusion & Oriental) and hula hoop often performing with fire or LED hula hoops.
Doe has been dancing professionally since 2009, her experience includes fire performance at the Miss Great Britain Finals, as an opening act for band 'The Eels' and internationally at UKHG Banyoles, Spain. She has travelled all over the UK performing at burlesque and cabaret events and is a central member of Chaines Dance company- dancing as part of their belly dance, Bollywood, Hawaiian hula, Vegas showgirl and 'Moulin Rouge' themed shows.
Doe is director for dance groups 'Chicas Locas Burlesque' and 'The Skytribe' tribal fusion belly dance. She gives dance tuition to other performers looking to improve their range of skills and has taught many workshops at festivals and retreats. In 2011 Doe worked as an instructor for Bijoux Burlesque in which time she created choreographies for the company to be taught to their franchised burlesque classes right across the UK. As a former Mental Health nurse Doe particularly likes to teach dance styles which encourage a healthy body image.
Doe Demure runs shows for festivals; including the main stages at Americana International and Barefoot Festival; as well as providing models for a number of pin-up/vintage themed events. Doe has modelled for catwalk, promotions and costumed life drawing- with a leaning towards pin-up and alternative fashion.