Dance parties are a great way to break the ice, whether for a hen party, birthday party or team building activity.
Browse our hen party ideas, we are based at Skytribe Dance Studio near the Highcross shopping centre in Leicester city centre or we can travel to you- just ask!
Choose from: Burlesque, Pole dancing, Hula hooping, Belly dance, Cheerleading, Charleston and more. Scroll down for prices and how to book.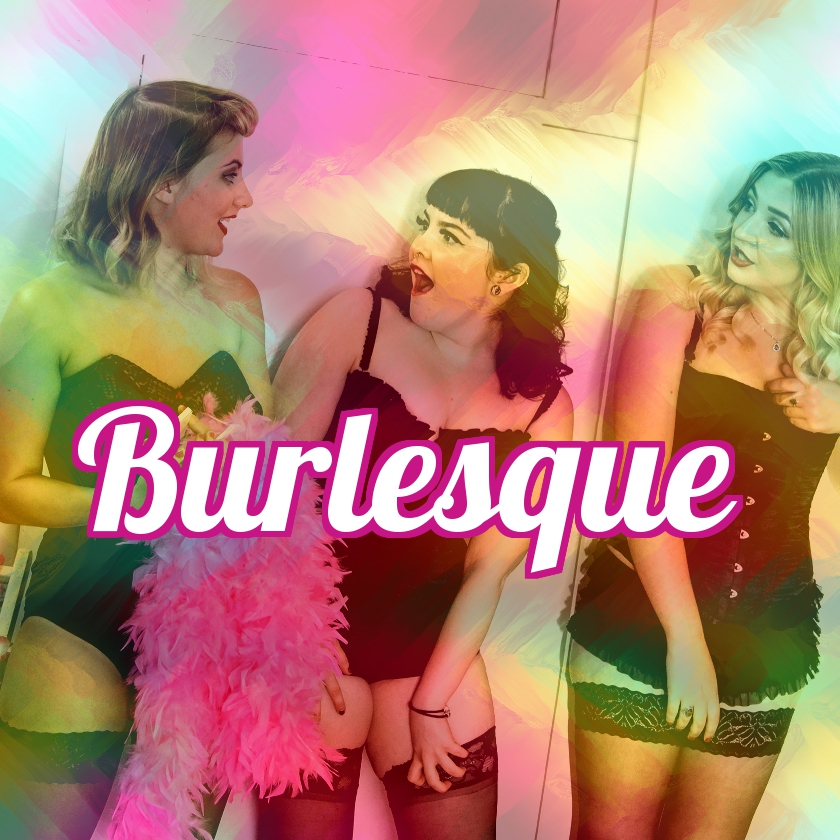 Burlesque hen party
Burlesque is about glamour, burlesque is about comedy, but most of all, burlesque is about tease!
We'll teach you some pin-up poses, showgirl walks and how to peel off those gloves like a pro. Then top it all off with a saucy routine.
What to wear/bring: You'll need high-heels and opera gloves, but dress to impress; think corsets, stockings and feather boas. Bring water to drink.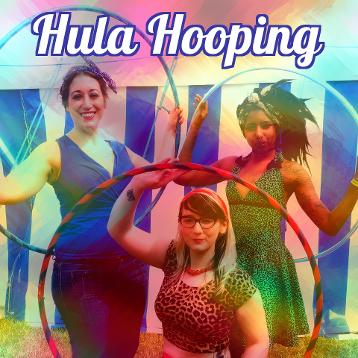 Hula Hoop hen party
Never hooped before? No problem! Our professional adult hula hoops are bigger and heavier than children's toy hoops, which makes them easier to use. We'll show you how to hoop on your waist, arms, legs and plenty of 'off-body' tricks as well.
What to wear/bring: Wear comfy clothes you can move in and trainers/flat shoes to protect your feet. Hula hoops are provided. Bring water to drink.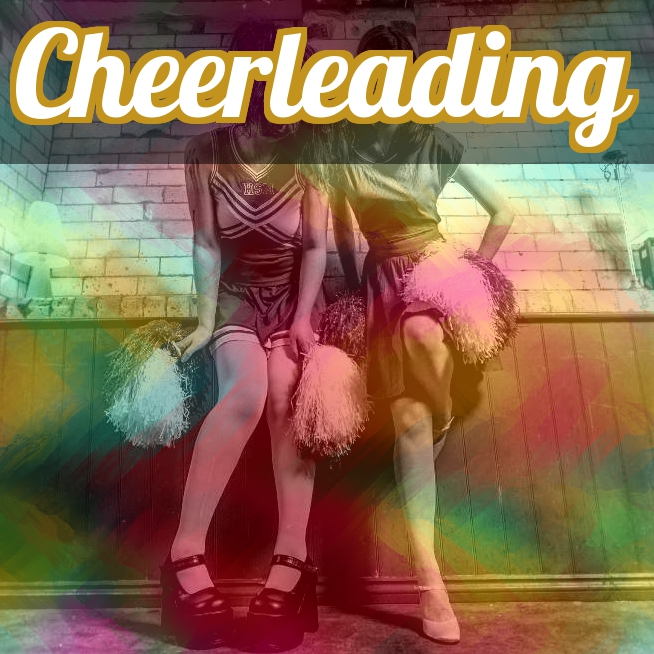 Cheerleading hen party
Learn a fun cheer routine and shake your pompoms! Don't worry, there isn't any 'stunting' involved, but plenty of dance style cheer moves and combinations. Light-hearted and fun for everyone.
What to wear/bring: Wear comfortable clothes and trainers/flat shoes. Why not accessorize with tutus? Pom poms are provided. Bring water to drink.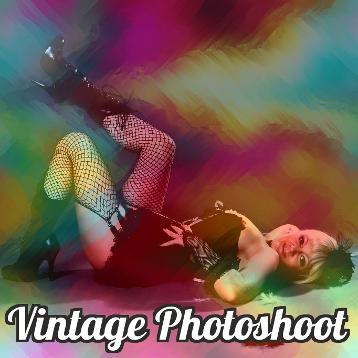 Vintage Photoshoot
Have a vintage pin-up inspired photoshoot at Skytribe with a professional photographer and guidance from a burlesque performer. Works great when combined with a burlesque class!
*Contact us using the form below for prices*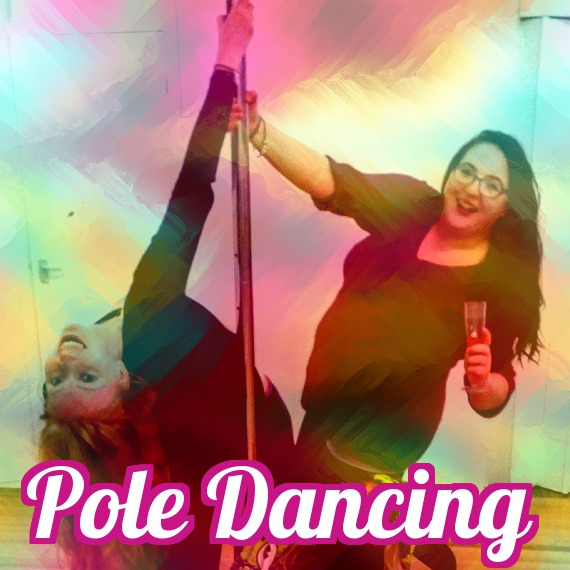 Pole dancing hen party
Learn elegant spins, sassy poses and how to move around the pole. At Skytribe studio in Leicester we have two fixed poles ready for your party.
What to wear/bring: Less is more as pole dancing is easier with bare legs- ideally shorts and vest. Heels are not compulsary, bare foot is fine. No watches or jewellery to be worn on the pole. Bring water to drink.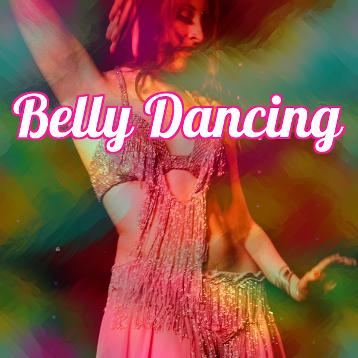 Belly Dance hen party
Shake your hips to the beat of the tabla drum with this sensual oriental belly dance workshop. Put on your jingling hip scarves and have fun learning all the hip, chest and arm motions of the dance. Finish up with a sensual routine.
What to wear/bring: Wear comfortable clothes, bare feet preferable. Jingling hip scarves will be provided. Bring water to drink.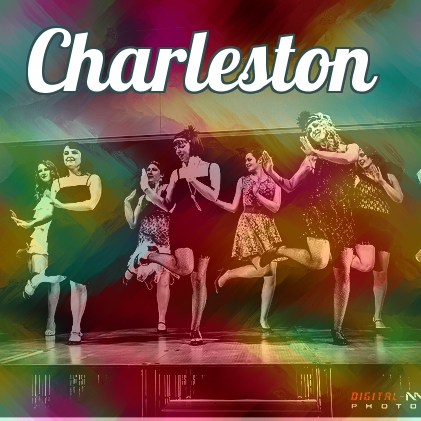 Charleston Hen Party
Discover your inner 'flapper' in this upbeat, quirky Charleston workshop. You'll learn lots of steps, fun moves like the 'Bees Knees' and a cheeky routine aswell.
What to wear/bring: Wear comfortable clothes or go full out 1920's in flapper dresses, or quaint tea dresses. Please wear low heels or flats. Bring water to drink.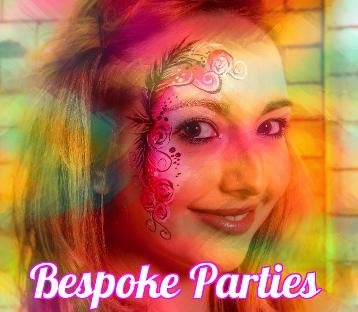 Bespoke Parties
Don't see what you're after here? We can also teach Hawaiian hula, Dirty Dancing (the movie), Can can, Bollywood, Salsa... ask and we'll do our best to accommodate!
Plus we can book a face painter to aid your fancy dress, a bespoke cupcake maker and more...
How does it work?
Dance workshops last for 90 minutes and are held at Skytribe Dance studio in the centre of Leicester at a time to suit you (perfect for going out for dinner or drinks afterwards). Alternatively we can travel to you or hire a venue in your chosen town centre .
Where?
Skytribe Dance Studio, 3rd Floor 46-48 Church Gate, Leicester LE1 4AJ.
Please note that access to the venue is by stairs only.
Is there Car Parking at the venue?
We are a city centre location and as such there isn't any parking directly at the venue. However there are two car parks on Mansfield Street, or parking at the Highcross shopping centre, both of which are just a few minutes walk away.
How much?
Workshops cost £16 a person (minimum £100) and include Skytribe dance studio hire. A non-refundable deposit of £60 is required to hold the date for you.
We can also travel to you but prices may vary to cover travel fees and venue hire expenses.
Parties at Vale House Belvoir: Our hen parties for Vale house cost £20/person to include travel fees and venue hire expense.
Can our party wear fancy dress?
Yes! At Doe Demure we encourage fun and costumes. Just make sure your outfit is safe and suitable for the party you're booking, i.e. no enormous stiletto heels for hula hooping. If unsure just ask.
Why choose a Doe Demure party?
Bigger hen party companies can charge as much as £29/person for the same or similar parties. This is because they will need to hire a venue and teacher, often passing the booking over to local companies such as Doe Demure.
At Doe Demure you get a fit for purpose dance studio* with mirrors and plenty of space, no carpeted conference rooms here! Our parties are taught by experienced performers and instructors.
*(unless you opt to have us travel to you of course)
How do I book?
Scroll down to the form below to enquire about booking a party today. Please provide as much information as possible so we can organise your perfect party!
Previous Doe Demure workshops