Doe Demure is an experienced dancer, choreographer and events organiser providing performance in:
Burlesque & feather fan dance
Belly dancing
Hula hoop & fire performance
Podium/freestyle
Group performance and full shows
Doe and her performers are available for a variety of events including weddings, private parties, clubs, restaurants, festivals, live bands, flash mobs, photography and modelling.
Based in Leicester but available to travel throughout the Midlands and beyond.
(Please note, we do not cater for all male audiences).
Burlesque
Captivating burlesque sweetheart Doe Demure adds a touch of 'Va va voom' to any event. Inspired by vintage glamour, Doe creates an endearing connection with her audiences.
Book a charming feather fan dance, a sultry classic strip tease, a vintage Hawaiian hula (perfect for 1940's events), or even a comedy balloon pop (Doe appears covered in red balloons and pops them one at a time to reveal her lingerie underneath- sure to create a bang at a birthday celebration!).
Doe's burlesque group 'The Chicas Locas' can be booked to perform together at your event too, we have a few packages available to suit different budgets. Get intouch about your requirements.
Burlesque is also great on podium and can be suitable for a family friendly performance.
Putting on a show? Doe books other performers so you don't have to- Contact us to find out more.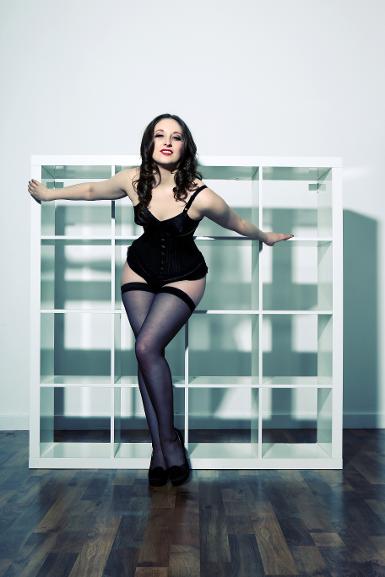 Belly dance
An experienced belly dancer, and resident belly dancer at restaurants Cedars (Leicester) and Tarboush (Loughborough), Doe's belly dance performances can include veil, isis wings and she loves to get the ladies up to dance with her (jingling hip scarves can be provided for participants to wear).
Belly dance performance can be flexible to incorporate highly choreographed routines for weddings or improvisational dancing between tables at corporate events.
For a special night time show, fire palms (hand candles) can be used to make an entrance. Doe is insured for fire shows.
"...you move with the flexibility of flame and were on fire on Saturday!" Sally
"Doe Demure is a beautiful belly dancer," "...You can see the enjoyment on her face and the professionalism in her work," Catriona Stewart
"You have danced like a true goddess! Looked like from movie or something. Could watch you forever,"
Andrea's Oriental dance
Hula Hoop
Mesmerising hula hoop performer Doe Demure can be booked to perform at indoor and outdoor events.
Doe Demure and her hula hoop troupe 'Skytribe' can perform solo or as a group. Available as a choreographed routine or free-styling to any music.
For an extra visual performance LED (or 'glow') hoop can be requested for dark or night time events, or a daring fire hoop show. Performers are fully insured for fire performance.
"Loved your performances last night, you are amazing with that hoop!" Beatrice Flowers
"Your hoola work is stunning" Gwen
"you hoopers were awesome, thank you for coming and being brilliant," Louisa Darling
"Was amazing. No one has anything like it!" Missy Pixels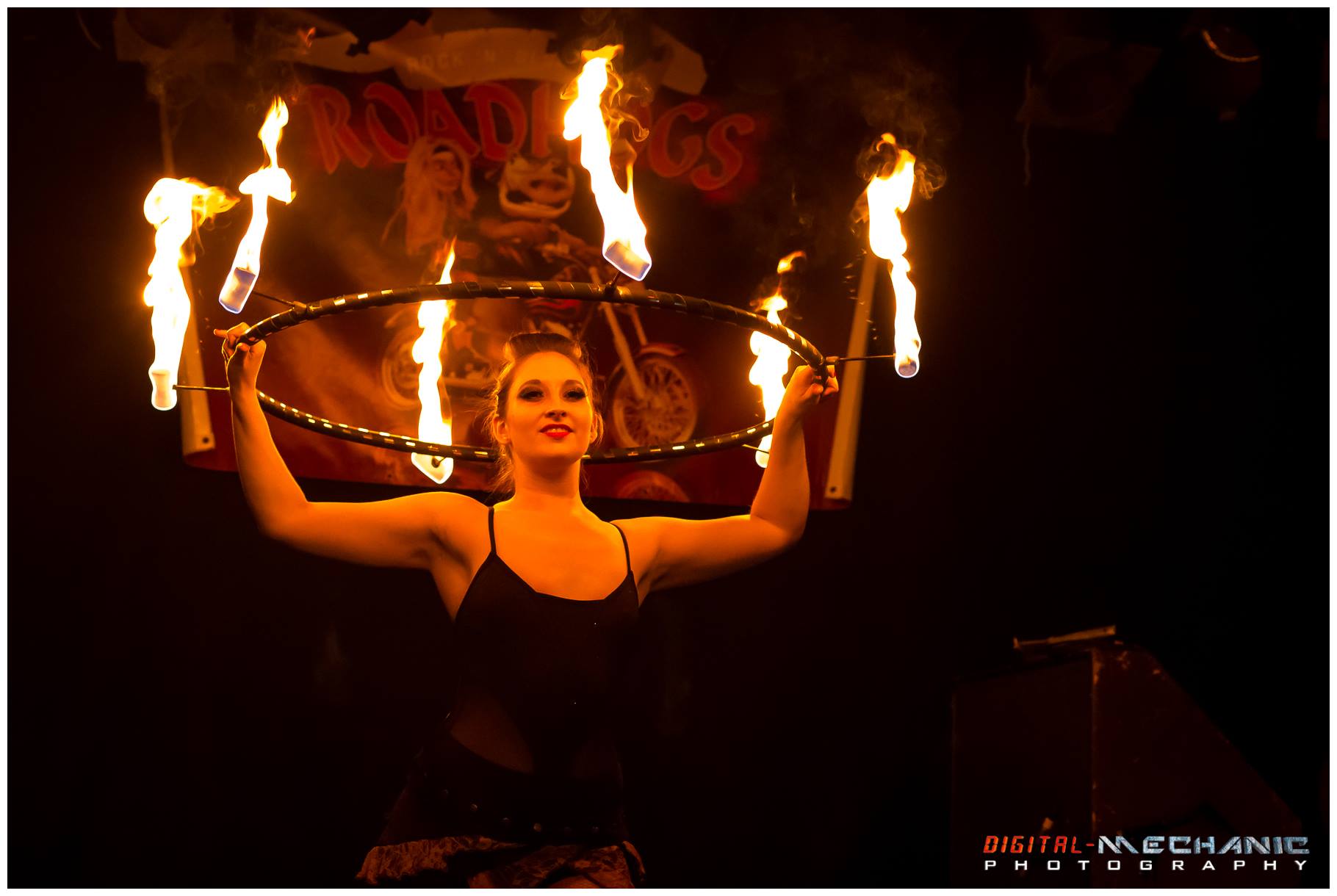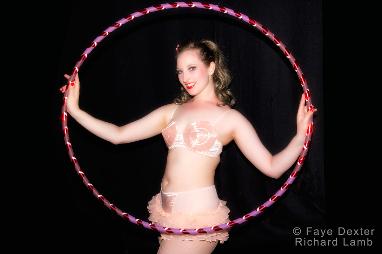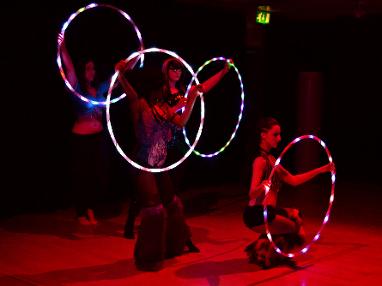 Bespoke Shows
Doe Demure has extensive experience organising shows for numerous venues and festivals including the Friday night cabaret show at Barefoot Festival which takes place in a Big Top tent and burlesque shows for Strawberry Fields Festival, Swingamajig and Americana International main stage. Doe has a network of performers, including comperes, singers, magicians etc and can organise a whole show for your event.
Contact us now to discuss your requirements.
Enquire about booking a show