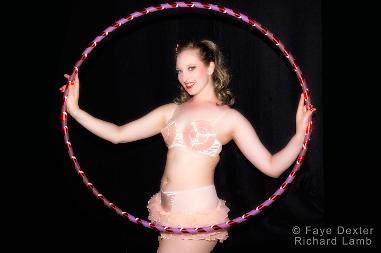 Doe teaches beginner and intermediate hula hoop dance courses, so there's something for everyone no matter whether you have a few tricks under your belt already or have never touched a hoop.
Hoop dance is known to tone up the tummy and lower back, improve posture and provides a calorie burning workout to boot.
The beginner course covers all the basics of waist hooping and then moves onto hoop tricks such as the 'vortex', leg hooping, shoulder hooping and much more. Think of it as a fast track to kick start your hoop journey!
The intermediate course will have you linking moves together to create a smooth dance with your hoop, we'll revisit the harder moves to iron out kinks and learn some more fun tricks as well.
Class numbers are limited to ensure there is enough space for students to get the most out of the sessions so book early to avoid disappointment.
You can find out class times and book on the Skytribe Dance Studio website.
Alternatively: